Rockingham Park Reclaimed Wood Table
•
Posted on October 30 2022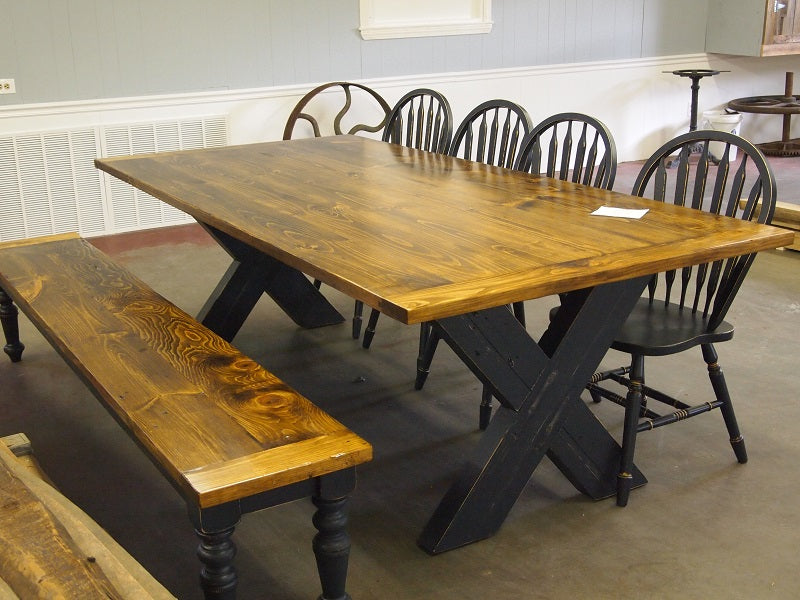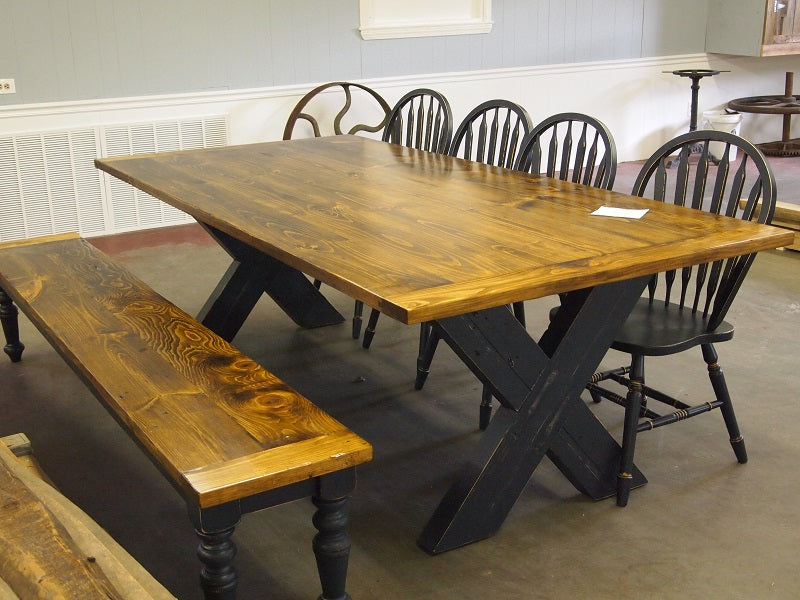 We were truly lucky this year to be able to purchase a number of artifacts from the Rockingham Park demolition. We have reclaimed not only pieces of memorabilia but also wood which we are turning into all kinds of things. 
One of our customers saw what we were doing and ordered a custom farmhouse table using pieces of the reclaimed wood.
The custom, handbuilt table features a sawbuck base with breadboard top.
It is painted in our "Blue Steel" color on the bottom. The seating is painted the same way.
I built a custom bench to match.
Of course, the table is also embedded with a Rockingham Park coin.
And we're premiering something exciting with this post...
The Revived logo brand! Our custom and original pieces will feature this signature brand moving forward. 
Here are a few photos from the earlier stages...
Take a look at our other custom furniture stories by clicking right here.
When you're ready to order one of your own, just come by the store. Revived Furniture is open from Tuesday through Sunday, 11am until 6pm. You can find us at 2 Island Pond Rd. in Derry, NH. Want to know when our next sale or event is taking place? Sign up for our email list right here.