What is a floral frog?
•
Posted on December 01 2022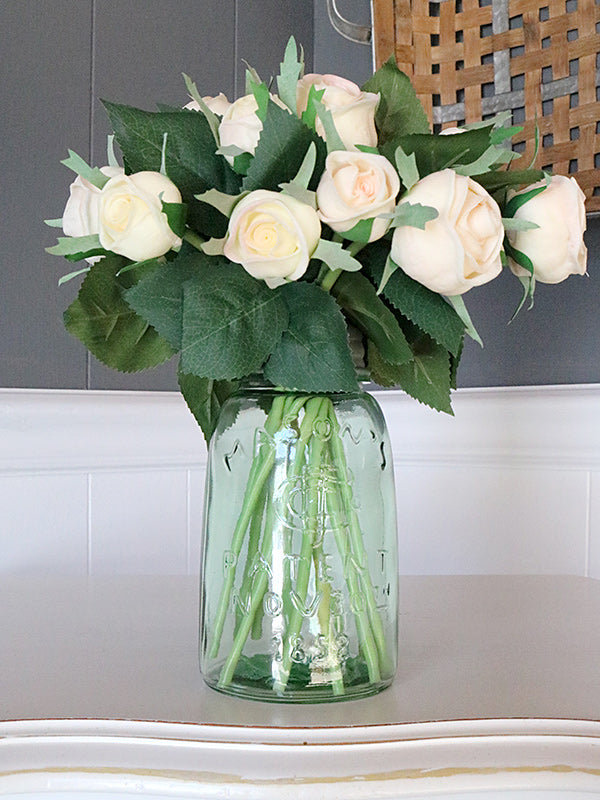 Sometimes used by florists, A floral frog is basically a holder to secure flowers in arrangements. They can be made of a variety of materials, including glass, ceramic and metal.

Most are used inside of vases to hold the flowers in place. Some are not used in vases but come with their own containers to hold the water and, even more interestingly, some are beautiful ceramic figurines with holes to hold flowers as an art form.

Here at REVIVED we use and sell metal flower frog covers that top mason jars. Like all frog styles, they help keep flowers and greenery in place to make creating an arrangement a breeze.

But why are they called Floral Frogs?

I did a little digging to find out and the general consensus seems to be that it is a term used because of the fact that they sit in water, like a frog. Floral frogs became widely popular in the US during the 1920s and '30s. In the mid-1950s, however, a water-absorbent foam, called "Oasis," was invented, driving the flower frogs to near extinction. Still, many people, enjoy using, collecting, and displaying them for their own beauty, or re-purposing them for other uses.

Next time you are in the store stop by our mason jar display and check our frogs that make it easy to use mason jars as vases. You may already have jars at home that you can add frogs to, or you can try our reproduction mason green jars that come with the frog lid already attached.

Have you ever used mason jars as vases? We'd love to see your pics! Share your pictures and tag us on Facebook. Happy decorating!