Revived Jamma Glamma Rewards Club
•
Posted on April 19 2023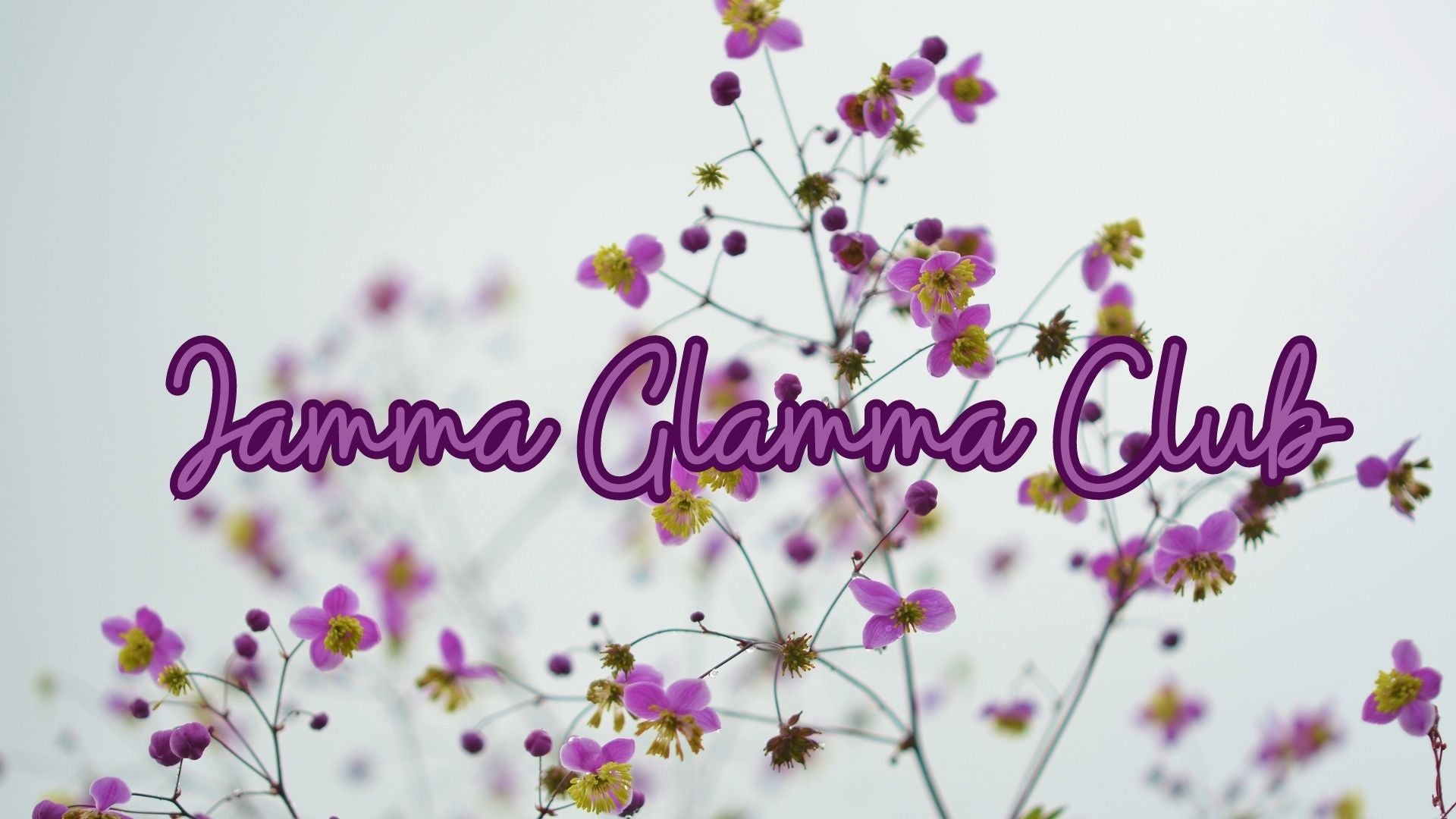 How Does It Work?
 Earn Jamma Bucks for being a loyal customer! Earn 5 points for every $1 spent in store and on our website. When you earn 500 points receive $5 in Jamma Bucks.
Are there other ways to earn points?
Yes! Earn 200 points on your Birthday.
Earn 200 points when you register online.

How do I register?
Register on our website and earn 200 points. Don't forget to register your birth date at the same time so you get those points.
How to Redeem your points
To redeem your points in our store just let us know at check out that you would like to use your Jamma Glamma Bucks. You may redeem your Jamma Glamma Bucks in $5 increments per purchase.
To redeem your points online, just sign into your account and choose to redeem and a discount code is generated and added to your cart. You may redeem any amount up to $5 per order placed.
Rewards can be used on regularly price items. Rewards can't be used on discounted items or items on sale. 
The Fine Print...

You must be 18 years old to join.
 Points are not earned on gift certificate purchases. The gift certificate spender accumulates the points. Points cannot be combined with those of other rewards members or other loyalty program types. Points are intended for individual purposes only. Revived Jamma Glamma Club points cannot be added to any account without a receipt for proof of purchase.
 REVIVED Furniture and Home Decor reserves the right to make changes and or discontinue our rewards program at any time without notice. REVIVED Furniture and Home Decor reserves the right to terminate membership for anyone enrolled in the program at their discretion. REVIVED Furniture and Home Decor reserves the right to exclude some sale items or sale events from the program.