Introducing New Hampshire's First FLOWER BAR
•
Posted on November 27 2022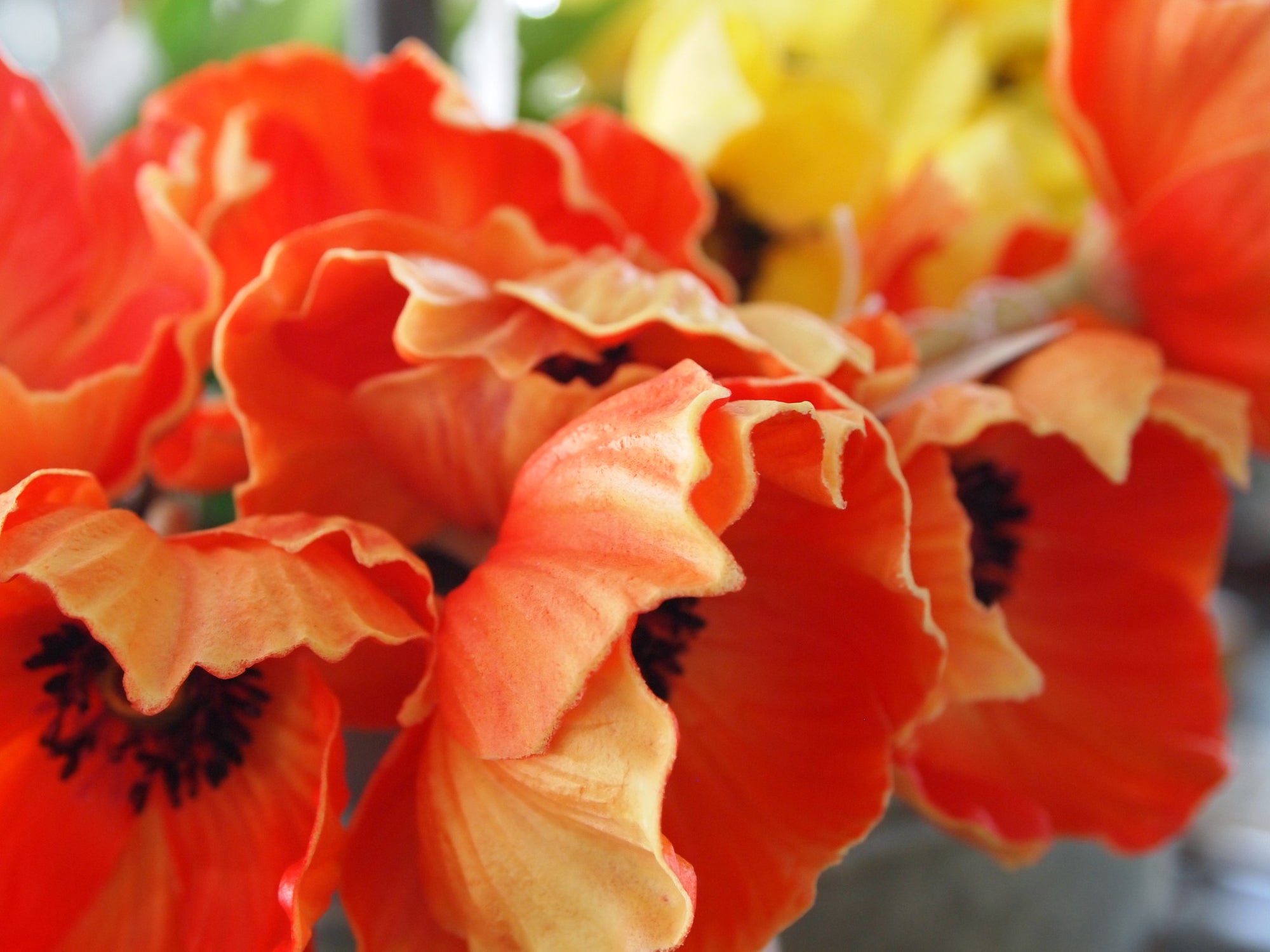 We are SO excited to be bringing the FLOWER BAR to New Hampshire! After having such success with it during the Christmas season, we are expanding on this concept and are gearing up for spring decorating with lots of flowers, buds, and stems of all colors and sizes.
Our selection of wildflower stems are great for arrangements. They are excellently suited for cottage decor, window boxes, and bouquets. 
Summery poppies are available in a variety of colors! Their presence will add a contemporary splash of color to any space. Our poppies, along with many of our other floral pieces, are Real Touch brand. Extremely realistic! Try laying them horizontally in a three-tiered tray or wire basket. View our collection of 10" Real Touch Poppies (4 for $9) here.
Nothing adds more charm to a Victorian home than a bouquet of peonies (18" Peony Buds, 2 for $7.90). Our Flower Bar currently features several varieties and two colors, white and pink. Peonies represent romance, happiness, and good fortune when displayed in the home.
If a country or woodland theme is more up your alley, we have multicolor bunches of flowers with fern fronds as well.
And no Flower Bar would be complete without some magnolias! We have several to choose from. Our favorite are these graceful stems (not pictured). At 24" they are sold individually for $12.95 each.
Finally, we have plenty of floral stems perfect for permanent or year-round decorating. Take these olives for instance. Realistic, colorful, and regal. Great for the kitchen, dining, and living room.
See more of our Flower Bar options by clicking here. We are only able to list our favorite selections online so be sure to shop our complete Flower Bar by visiting in person! Revived! Furniture & Home Decor is located at 2 Island Pond Rd. in Derry, NH. We are open Tues. through Sun. from 11am to 6pm. Questions? Give us a call at 603.965.3527.